~Alex is 32 months~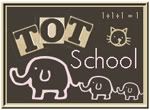 This week we started working on the alphabet. Today we did "A" is for apple.
We read and played with the book
Magnetic Alphabet Farm
and we watched
Leapfrog's Letter Factory.
We love this movie, its a great learning dvd that teaches letter sounds in a fun way.
We did some worksheets that I got from
Confessions of a Homeschoolers Blog
Apple shape puzzle
Colored a red "A"
We don't have dot markers so we used paint and a round sponge on a stick
We practiced balancing like a Acrobat on a masking tape "A".
and we did this new alphabet puzzle from the Dollar Tree at least 3 times.
As a treat we all sat down as a family and watched the new Toy Story 3 dvd. Alex is a big Toy Story fan and was mesmerized. I thought it was a really cute and a great ending to the series.