~Alex is 33 months~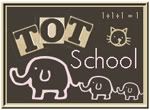 So we started working on the alphabet again. Today we did C is for Cold. Partly because Alex loves to watch
Leapfrogs Letter Factory
(the letter C's are cold in it) and partly because it is cold out now. We bundled up and took walk in a nearby small downtown area. It was nice to get some fresh air, and we did a little window shopping. When we came back Alex did a letter C with his Do A Dots.
We read
Winter Friends
by Carl R Sams II. Its a cute little board book with great illustrations
Then we made a snowman out of cotton balls. I drew the snowman shape out on a piece of blue construction paper with a piece of chalk then I painted on the glue and let Alex apply the cotton balls. I helped him add the felt and foam details and he drew some snow on with chalk.
I also froze some little trinkets in a piece of ice for Alex to explore. I used a few glittery craft foam snow flakes, and trees, a letter C that I cut out of foam, a red jewel, a little gingerbread eraser and a piece of red string. I gave Alex a bowl of warm water and a turkey baster to use to melt the ice. I also gave him some tweezers to help get the trinkets out of the ice.