~Alex is 32 months~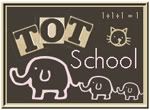 This week we are working on the letter "B" Potty training is not going so well. I'm not sure he is ready for it :( Anyway this morning we.....
We read
Dr. Seuss's ABC
"Big B, little b. What begins with B? Barber baby bubble and a bumble bee." We love Dr. Suess books around here. This is a great silly alphabet book.
B is for Bumblebee.
Do A Dot "B"
We finally got some Do A Dot markers and they are a hit. I got them at Michael's with a 50% coupon! So we did a Do A Dot letter B that I printed from
here
Bee Color Matching
I made a clothes pin color match game with bees for Alexander. He liked it and totally got the idea but he had trouble pinching the clothes pin open. It was great color identification and a fine motor skill activity. We will have to do more with clothes pins.
To make this game, I made a rainbow colored flower out of construction paper and cardboard. The cardboard was on the back to make it sturdy. I also printed 6 bees with matching flowers on their wings. I found a bee clip art then I added a tiny flower on their wings that would match the color of the flower petal in Photoshop. I glued them to some old clothes pins.
Flight of the Alex Bee
Then Alex pretended he was a bumble bee. He loved this. I made him some construction paper wings and some antenna. For the antenna I used contruction paper and I tapes a straw to the back to make them stick up. We played "Flight of the Bumblebee" by Nikolai Rimsky-Korsakov and Alex buzzed all over the house. He had a great time and played this for quite a while.
Checking out his antennas in the mirror
I love this one!
B is for Bumblebee
Lastly we made a Letter "B" bumblebee that I got the idea from
Totally Tots
.
Now Alex is napping and then I have to go to work so that is the end of "B" day.