~Alex is 32 months~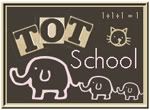 We've been potty training so I have been slow posting what we've been up too. We are still focusing on the letter "A"
A is for Alligator
We read
There's a Alligator Under My Bed
by Mercer Mayer
Mercer Mayer is better known for his "Little Critter" series but his other stories are great too. This one is very cute and we love the illustrations.
We did an "A" dot worksheet that I got from
Confessions of a Homeschooler
We did an alligator puzzle from
here.
We made an Alligator "A" that I've seen on many different blogs.
and we watched
Sesame Streets Alligator King
I remember watching this when I was a kid and I was delighted when I found it and could share with my son. :)