~Alex is 32 months~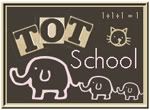 A Buggy Day
In the morning we went to our Messy Art playgroup and Alex had a lot of fun playing with shaving cream, making sand and seaweed muffins and creating some play dough masterpieces. Of course I ran out of the house with out my camera. So no pictures this week. One of these weeks I will remember it.
The Very Hungry Caterpillar by Eric Carle
This is a favorite book of ours. We also watched the
Youtube video
, Alex really enjoyed it.
Today we made this really cute handprint caterpillar, I got the idea from
No Time For Flash Cards post.
I also made Alex a spider color match game. Using some spiders I made out of styrofoam ball that were cut in half, paint, pipe cleaner legs and some googly eyes. I printed a web coloring book page and added a color circle on it. This game was really too easy for Alex. He imediately matched the spiders to the webs. At least they will be cute Halloween decorations. LOL
I found a little more complex bee/ flower matching printout from
here
for Alex. He was able to complete it, and it was definitely more challenging for him.