~Alex is 33 months~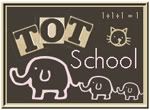 We've been so busy lately with getting ready for the holidays, Christmas shopping, and my insanely late nights at work that we haven't done as many activities I would have hoped but here is what we have done.
I did get Alex to sit still long enough to get a Christmas card photo taken and I got Christmas cards printed.
Today we looked at My First Jumbo Book of Christmas
Not much of a storyline but it is interactive, with lots of little flaps to open, textures to touch, tabs to pull and turn, pop up illustrations and a little present at the end to open with 4 ornaments inside. I got it at a discount store for a couple dollars and it was worth the money.
We also did a bunch or worksheets. We did a
Alphabet Christmas Tree Mat
We only did the abc one because that is the only letter that we have really worked on. Alex did great with it, we used Do A Dot markers to match the letters.
We did a Do A Dot Christmas Tree printable from
Confessions of a Homeschooler
.
A Rudolph Color Matching worksheet from
Little Piles Everywhere
Alex did great with this too, but he still calls colors by the wrong name at times.
and we did some free drawing with markers on a craft foam shaped Christmas Tree.